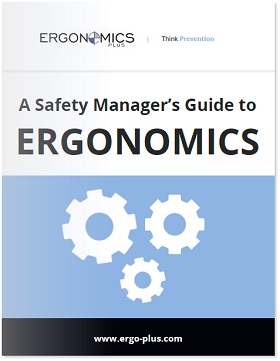 Ergonomics is the science of designing work tasks to fit the worker, keeping in mind the capabilities and limitations of the human body.
An effective ergonomic improvement process seeks to identify and eliminate any deterrent to maximum work capacity, and limit worker fatigue and discomfort while improving process efficiency and productivity.
Jobs and tasks that are frustrating, uncomfortable, or inefficient are typically not ergonomically correct.
Ergonomic problems result in productivity, efficiency, quality, and safety problems.
Ergonomic improvements result in productivity, quality, and safety improvements.
Download this free ebook to learn how to execute a systematic ergonomics improvement process at your facility.
Here is what you'll find inside: 
Understanding Ergonomics at Work
How to Recognize Ergonomic Risk Factors
Ergonomic Considerations from Head to Toe
A 6-Step Ergonomics Improvement Process
Cost Justification for Ergonomic Improvements
Design with Ergonomics in Mind
Please fill out the form on the right for instant access.