Download A Safety Manager's Guide to Warm-up Stretching
An effective and sustainable warm-up stretching program lowers risk and builds a positive safety culture throughout the organization.
Learn how you can implement a successful program at your facility.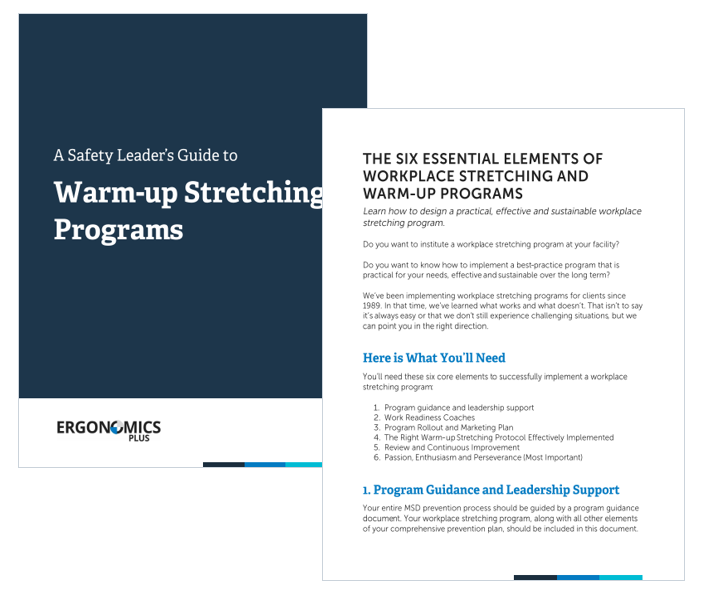 Please fill out the form below to get free and instant access to your warm-up stretching guide.