Services


Early Intervention
Prevent fatigue from developing into an injury.
Not all musculoskeletal fatigue requires medical treatment. In fact, when identified early enough most musculoskeletal fatigue and discomfort can be addressed through first-aid measures by an onsite injury prevention specialist. By addressing the root cause of the discomfort, we're able to prevent injuries and help you remain compliant.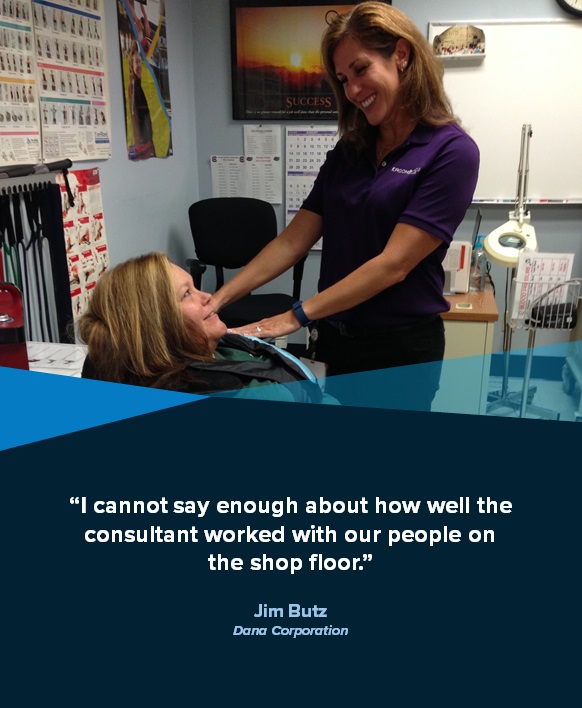 Take a prevention-focused approach.
Our onsite injury prevention specialists are Certified Athletic Trainers, and they bring the best principles of sports medicine into the workplace. This approach is driven by engaging employees one-on-one to identify and resolve the root cause of fatigue and discomfort.
This model of proactive, preventive healthcare will create far more value for your organization than reactively waiting to treat the injuries that will inevitably occur in the traditional, reactive model.
Early Fatigue Identification
One-on-One Consultations
Weekly Follow Up
Root Cause Identification
Work Method Training
Self-care Training
Contact an expert today.
Schedule a free consultation to talk to an expert.
Services
A customized ergonomics and occupational healthcare program designed to achieve your goals.