Reduce risk and boost productivity.
The right ergonomics solutions reduce injury risk and simultaneously improve productivity and workplace efficiency. From conducting ergonomic risk assessments to cost-justifying and implementing control measures, we'll ensure your ergonomics process helps you meet these goals.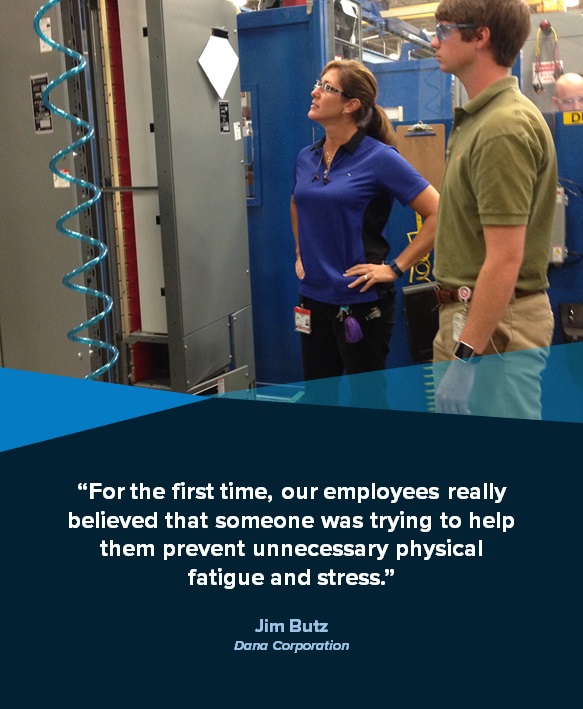 Take a prevention-focused approach.
Ergonomics is the science of designing the workplace, keeping in mind the capabilities and limitations of workers. Poor worksite design leads to fatigued, frustrated and hurting workers.
A systematic ergonomics improvement process improves worksite design, removing risk factors that lead to musculoskeletal injuries and allows for improved human performance and productivity.
Program Design
Solutions Development
Design Guidelines
Job Rotation Analysis
Ergonomic Assessments
Ergonomics Training
Cost-justification
Program Management
Contact an expert today.
Schedule a free consultation to talk to an expert.
Services
A customized ergonomics and occupational healthcare program designed to achieve your goals.